Landscape Design Services Mechanicsville And Hanover County Virginia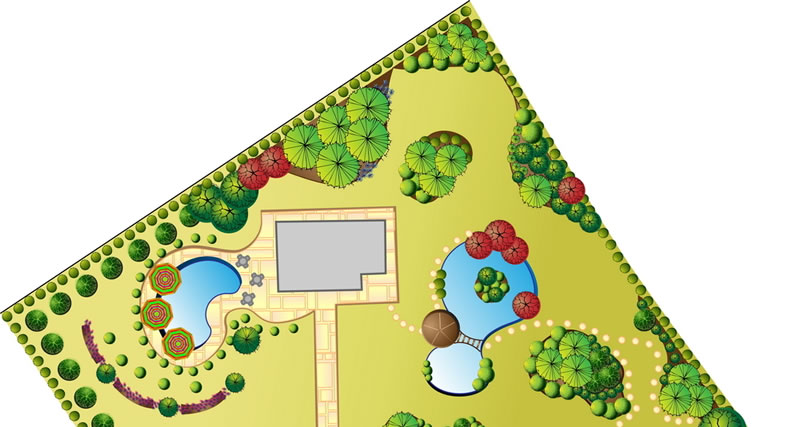 Landscape Design Services Hanover County VA
Do you know you want to make changes to your current landscaping but you just don't know what to do?  Are you having trouble choosing the right mix between hardscaping, softscaping, what plants or flowers to use, and where to place everything to best utilize your available space?  An experienced landscape designer can work with you to come up with an amazing plan to landscape your property whether it's your front yard, backyard, or both.
Why Do You Want A Landscape Designer?
Are you looking at revamping an existing landscape?
Are you embarrassed by the neglected appearance of your front or backyard?
Are you interested in landscaping for a new construction project?
Have you just moved into a new-to-you home that needs some landscape improvements?
Executive Lawn And landscaping is a landscaping company based out of Mechanicsville, Virginia and serving Hanover County.  We specialize in landscape design, construction, and installation services.  Whether you're looking to design a few garden bed areas around your property, a new brick patio or outdoor cooking area, or an entire front or backyard landscape our experienced team is ready to help you make all of the right decisions so you can end up with a beautiful, functional, easy-to-maintain new landscape.
Our Landscape Design Services Can Include:
2D and 3D landscape design
Front and backyard landscape design
Outdoor patio or cooking area design
Hardscape design (patios, retaining walls)
Garden bed designs (softscaping)
Plant, tree, and shrub selection and placement
Our Landscape Design Process
Landscape design isn't something where we just sit down and the creativity begins to flow.  We need to have a meeting with you first so we can view your property and listen to your thoughts, ideas, and elements that you'd like for your own yard.  We can then take your available space and your budget into consideration so we can come up with a viable plan for your landscape.
We need to give careful consideration to your available space, the position on any existing trees or hardscapes, the distribution of sunlight, drainage, and more.  We can work with your ideas and offer helpful suggestions from a professionals point-of-view that you may not have thought.
Why Choose Executive Lawn And Landscape For Landscape Design?
We understand you have several landscaping companies to choose from throughout Hanover County.  We want you to know that when you choose to work with Executive Lawn And Landscape to design and build your new landscape you are partnering with a small, locally owned business.  Our team has the knowledge and experience to transform your property into one of the best looking on your street.
You can always expect knowledgeable, creative, design services and great communication from a company that cares about your properties appearance and our local reputation as one of the best landscaping companies in the community.
If you'd like to get the landscape design process started then please give us a call (804) 807-9688 or fill out our online contact form and we'll get back to you right away.